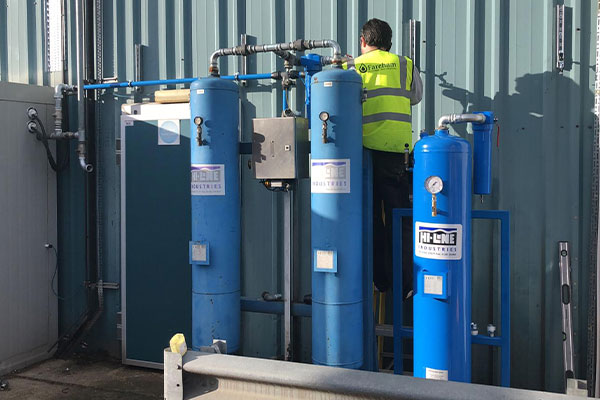 Pipe fitting
We can install various types of installation pipework in a commercial or domestic environment. Whether the pipe is to convey, compressed air, oil, natural gas, contaminated waste water or domestic hot/cold water ,we can help you decide what pipe material and size will best suit your needs and the best route to get it to where it needs to go.
No hot works allowed on site? This is not a problem as we have experience in many different jointing methods from MAP press to pipe threading, electro fusion welding, and Victaulic Clamping on dry risers and sprinkler systems. We have installed pipework in Commercial buildings, Flats, Hospitals, Churches, Listed buildings, Universities, Schools and Colleges.
Testimonial
We have received an extremely high level of service from Fareham Plumbing and heating since November 2017, where we have sub contracted our compressed air pipe installation work which they have excelled with their reliability, availability, workmanship and dedication to the tasks put before them. As a project manager, I never need to worry about the upcoming job because I know Michael and David will ensure the installation is completed within the timeframe I put before them.
The pipe installations are always carried out with the end result in mind and there's never been a job too big or small that couldn't be completed to the full satisfaction of my customers. I can honestly say I wouldn't want anyone else working on my projects.
Southern Air Systems Limited