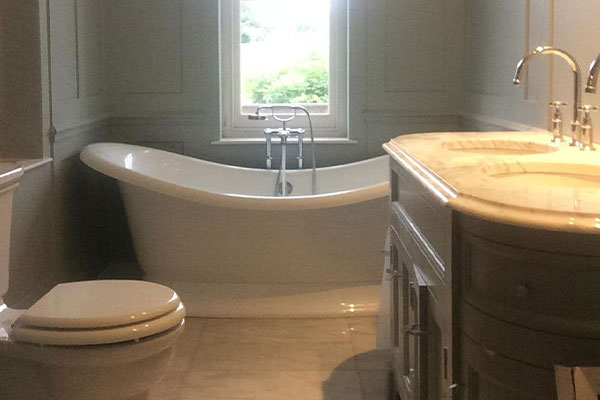 Bathrooms
We pride ourselves on our attention to detail and high levels of quality with installing bathrooms of all sizes.
Experienced in fitting all types of sanitary ware from 'wall hung' toilet pans to recessed shower valves and floor standing taps and baths.
Low pressure? This is not a problem, we can offer you solutions to this on various types of domestic hot and cold water systems, so you can have the shower and bathroom you want!
Testimonial
"We'd just moved in to our new house knowing that it needed a lot of working doing to it. Mike and the team stepped in to take on some fairly tricky projects. They worked brilliantly to fit a new bathroom, install some new (and complicated!) radiators, a new boiler and plumbing for a dishwasher. Mike did an amazing job at taking out some existing messy pipework and replacing it with a neat network of pipes in some tight spaces. Mike and Dave will always be our go to choice for any plumbing needs and next time I promise not to chose the complicated radiators!"
Hayley, Alverstoke